RISING STARS

KING STREET TRIO IS AN UPSCALE SEAFOOD RESTAURANT AND STEAKHOUSE WHERE THE KITCHEN IS RUN BY THE RENOWNED CHEF, JUSTIN BRONSON.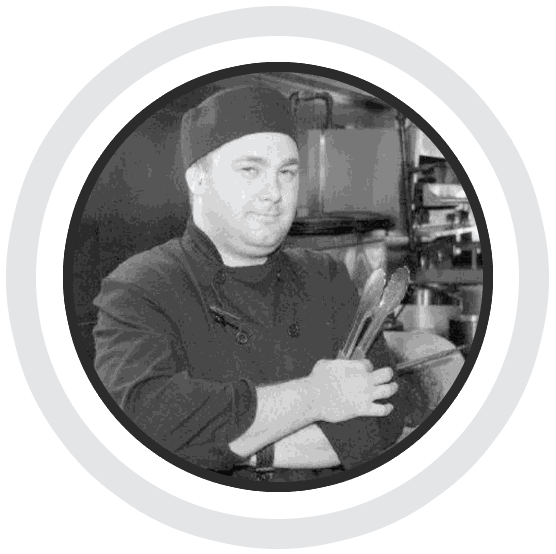 JUSTIN BRONSON
The restaurant specializes in making steaks which are cut and dishes which are smoked in-house, as well as made-from-scratch pasta and homemade desserts. Book special reservations for a live demonstration and watch expert chefs cook up your their best seafood dishes right in front of you and your companions. Come on a night reserved for wine-pairing and experience the perfect blending of the flavors of meat, fish and vegetarian dishes with fine wines.
We have combined the best of our prior locations into the ultimate casual Uptown dining destination. A small and intimate dining room and an Open Concept Kitchen modeled after our sister restaurant, King Crab Oyster Bar & Grill in Kitchener.
Our focus on fresh food and great value continues with in- house smoked foods, hand-cut Ontario Raised AAA steaks, fresh made pasta, in-house prepared desserts and accommodation of food preferences and allergy issues.
Located in one of Uptown's historic buildings, our new location has been designed to bring together the best of old and new. Reclaimed wood and tin tiles adorn our space, as does a more contemporary ceiling and private dining area design.