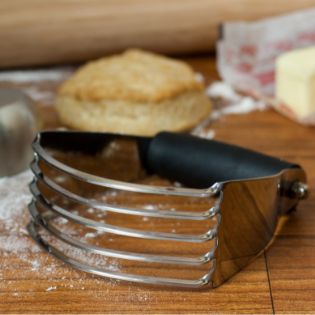 Pastry Tools
A new set of pastry tools for your confectionery kitchen is waiting for your order at our warehouse in Toronto or Vancouver. 
Delivery is always fast and almost always free (because we have a low minimum order of just $50 to qualify for free shipping).
Whether you're baking cupcakes or other confectioneries, pastry tools like our handheld batter dispenser and handheld dough blender will help you get the job done with the precision you know your hand has, without making a big baking mess. 
When you've folded your cake batter into your baking pan, use these cake pan even strips to make sure your creations bake evenly every time. 
All the pastry tools in our large selection are:
Easy to use.

Easy to clean.

Versatile throughout your confectionery kitchen. 

Built with high-quality materials.
They're durable and will make precision-baking easier, so your customers can really see the love you put into each pastry you craft.