RISING STARS

AFTER A TRADITIONAL CHEF'S TRAINING IN SWITZERLAND AND EXTENDED BUSINESS STUDIES IN THE HOSPITALITY INDUSTRY, CHRIS AERNI WORKED IN VARIOUS RESTAURANTS AND HOTELS GAINING EXPERIENCE IN THE DIFFERENT KITCHEN RANKS AND CORPORATE MANAGEMENT.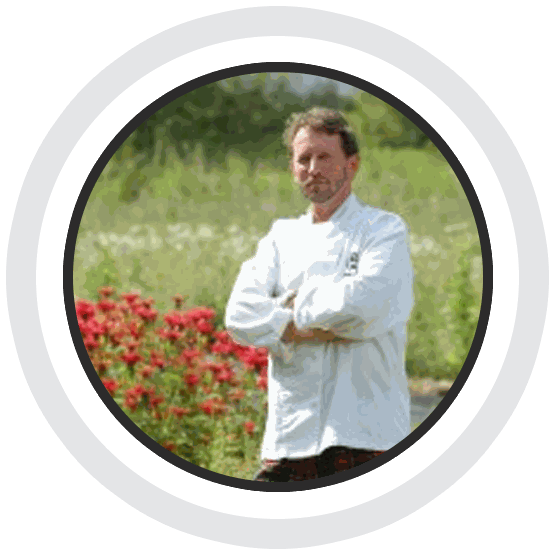 CHRIS AERNI
CHEF AND OWNER OF ROSSMOUNT INN
In 2001 he and his wife purchased the Rossmount Inn in St. Andrews by the sea, New Brunswick, an 87 acre estate, set between the forest and the sea including an 18 room country Inn with a fully licensed bar and restaurant.
While fulfilling his chef's dream and culinary vision, the restaurant at the Rossmount Inn has gained a wonderful reputation for its creative, market fresh cuisine honoring local ingredients and the people who produce them.
Today, Chris Aerni's kitchen has become a reputable training ground for young chefs and culinary students. They have the opportunity to obtain culinary knowledge in a kitchen that focuses its daily menu on the availability of the products from the kitchen garden, the nearby organic farmers, the community supported fisheries and not least the seasonal foraging of wild foods such as mushrooms, cat tails, goose tongue greens, kelp, etc.
With a focus on demonstrating the use of local products in his restaurant at the Rossmount Inn and as an avid promoter of the Bay of Fundy, New Brunswick and Atlantic Canadian products, Chris has become a regular speaker at sustainable seafood events along the Atlantic coast.