Free Shipping on all orders over $50!

Everything is in Stock in our British Columbia warehouse.


Get your order the very next day for delivery on the 2nd day within most parts of British Columbia, excluding apartments and PO boxes.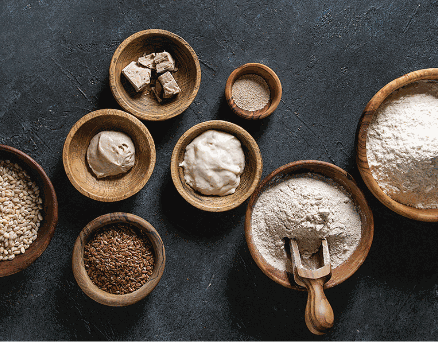 If you have worked in a restaurant in BC over the past 63 years, then you likely are familiar with Qualifirst. You might have seen our ingredients on your shelves, or used them to delight guests. Now you can bring our passion for food into your own home, with the new Qualifirst Grocery Delivery from our Vancouver warehouse, direct to your door.
You can rely on receiving our high-quality food ingredients during quarantine or social distancing faster than any other home delivery option in BC. You now have access to full stocks in our warehouses and staff waiting to prepare your order without any wait times. Take advantage of our free flat rate shipping in BC on orders over $50 to bring you the flavor combinations that make memorable meals for your family.
Aside from the specialized ingredients that you might know us best for, we also have a full selection of staples such as grains, rice, pasta, sugars, salt, and other pantry staples. Also, there is plenty of available stock for some items that are very hard to find right now, such as Yeast and other baking supplies. These are all in-stock, and you will find they are priced similarly to the higher-quality offerings from your local grocery stores. When ordered in larger sizes of packaging, it is a much lower cost than any other option in BC.
Qualifirst has been preparing food ingredient orders in BC for 63 years, at a 100% order accuracy rate, and the fastest delivery possible.
Placing Your First Grocery Delivery Order:
The most common types of ingredients our customers order for the best home grocery delivery are the pantry essentials that are currently hard to find
on your grocery store shelves, such as: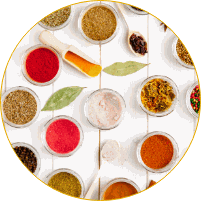 Spices
Chili, Paprika, Garlic,
Chipotle, Mosquete,
Peppers and Salts.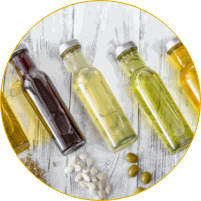 Oils
Olive, EVO, Truffle,
Hemp, Sesame, Almond,
Canola, Sunflower and
Soya Bean Oil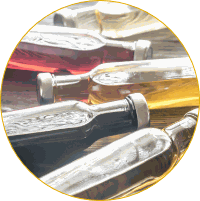 Vinegars
Balsamic, White/Red/Rice
Wine, Raspberry, Apple Cider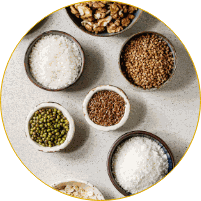 Grains
Quinoa, Flax, Wheat,
Hemp, Oats, Barley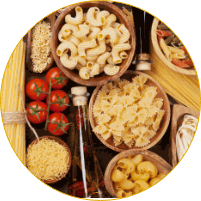 Pasta
Nest, Penne, Linguine,
Couscous, Vermicelli,
Rice Paper and Rice Noodles
Still not sure what to order your first time grocery shopping online?
Take a look at the pages we have put together for you below and click through to what suits your lifestyle and budget: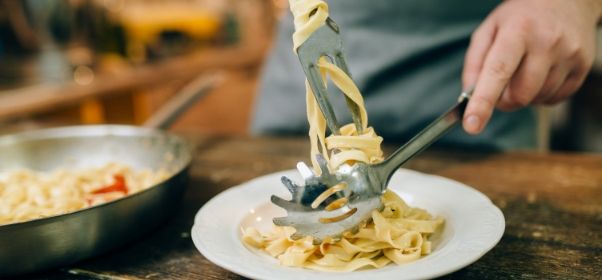 Suggestions of the pantry essentials we think you will enjoy the most. Some will be similar to what you already use, others will have a unique gourmet spin on an old favorite. Pick and choose from the suggestions in the budget ranges above.
These suggestions are perfect for the senior in your life as they consist of ingredients for meals that are easier to prepare in a shorter amount of time. The ingredients come in either smaller serving sizes or are resealable packages that last longer once opened. Spicy foods and other ingredients that can upset a sensitive stomach are also avoided.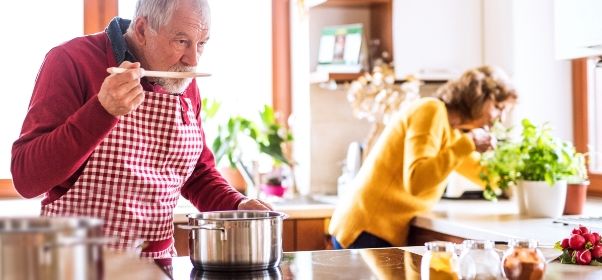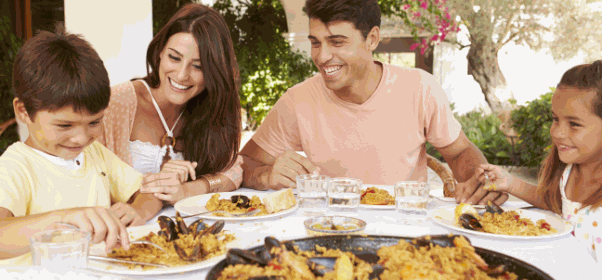 Recommend items to keep the whole family happy at meal time. Larger quantities to stretch into multiple different meals. Guaranteed to be "Yuck" free reactions from the kids, while keeping the adults interested.
Add some adventure to your couples kitchen with these suggestions that will take you around the world without leaving your home. Designed for couples who want to show off amazing pics on the 'gram to their foodie friends.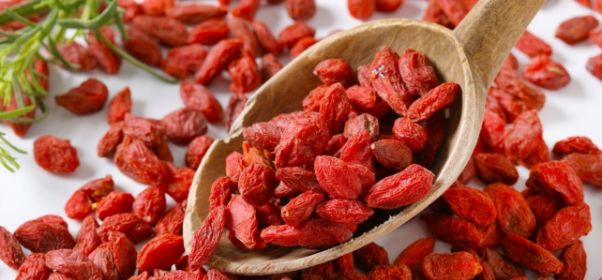 You put the effort into your workouts and walks, and look at your food ingredients as fuel for your high frequency life. The suggestions in these pages add excitement to your healthy eating choices by adding new combinations of flavors with the super foods your body needs.
Reviews
"Quick service and order was ready and complete. All goods were as described. Will order from this company again."
"First time order from your site. Service was fast, order was complete and packaging was 5 star. Thank you for your attention to detail and look forward to placing another order."
"I had been looking for some hard to find ingredients and to my surprise I found them at quality first! Reasonable price, fast shipping, and bonus a Canadian company!!"
"I was impressed with the selection of great items, and even more impressed with how quickly they arrived. I will definitely be a return customer."
"I was impressed with how quickly the product arrived! Very happy to have found out about Qualifirst."
A blank canvas for your culinary creativity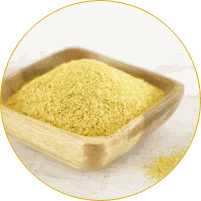 Yeast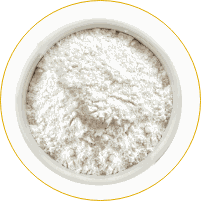 Flour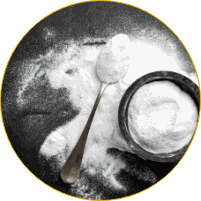 Baking Soda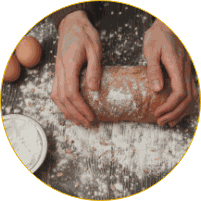 Baking Powder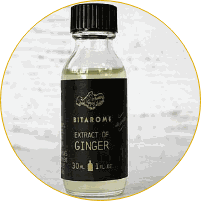 Extracts
Frequently Asked Questions about BC Online Grocery Delivery:

How much is home grocery delivery?
You have three factors to consider when figuring out how much grocery delivery costs; product price, promotions and delivery to your place. Here is what you should watch out for to get the best value for your money:
Product Price: Some online grocery delivery services like DoorDash, Inabuggy and Foodora add a markup as high as 15% to the regular price of the product. This is also common for grocery stores that use Instacart such as Loblaws, Superstore and Zehrs. Qualifirst always gives you the discounted warehouse price, without any markup.

Promotions: As the wait times for the soonest available delivery slot are often over a week, the promotions listed in the flyer will expire before your order is received, which means you are charged the full price, which often would have changed your decisions in making the original order. This is usually the case with Walmart Grocery Delivery and Metro as their sales only last one week. Qualifirst always has the lowest price possible in its Member Pricing shown on the website, available to all customers.

Delivery to Your Place: This is where most of the hidden fees come in that you need to watch out for. Longos' Grocery Gateway has a delivery fee starting at $7.95 even when you reach their minimum order value of $75. Look for sites like Qualifirst which offer free delivery when you hit a certain order value, on Qualifirst.com it's very low at only $50, making it easy to add an extra item or two that you regularly use to your cart to take advantage of the free delivery.
Where is grocery delivery available in BC?
Many online grocery stores only deliver within a specific km radius of their physical store locations. Qualifirst delivers province wide to BC, including free flat rate shipping for all orders over $50. Our customers in the Vancouver Area can also take advantage of our $12 White Glove (and Mask) Delivery upgrade where the Qualifirst delivery Vans will bring your food ingredients the day after you place your online order, right to your door. The upgraded delivery service region in the Vancouver Area includes:

How does grocery delivery work?

Just like placing any other order online at Amazon, you add the ingredients you find that make your meal time more exciting for your family or friends to your shopping cart, and pay with credit card on the secure online checkout with Visa or Mastercard. There are no hidden fees, all applicable taxes and shipping charges, if any, will appear on the checkout page before you complete your purchase. If your order is under $50, it is usually recommended to find another ingredient to add to your cart to increase its total value over $50 so that you can take advantage of our free shipping.
Is my order prepared by Qualifirst staff, or picked by a 3rd party service?

Your order is carefully prepared by full time Qualifirst staff members who know our product line inside and out. Unlike when you place an online order from a grocery store like Loblaws, Superstore or Zehrs who use a 3rd party service called Instacart that utilizes casual employment "gig" workers that do not have a vested interest in the success of your order. Inabuggy, Doordash and Foodora, operate similarly to Uber for food delivery, with people not aligned to your best interests. Your order is always prepared by Qualifirst staff members who share your passion for food.
Will my order ever be cancelled after I have placed it online?
There are countless comments, on any of the major Canadian blogs talking about grocery delivery, of customers sharing their stories of their Walmart Grocery Delivery orders simply not arriving on the scheduled date even after waiting weeks, with no advance warning. Once your order is placed with Qualifirst online, it will never be cancelled due to lack of manpower to prepare and ship the order.
What if I am not home to receive my order, will the food spoil?
No, all of the ingredients listed on the website for online grocery delivery ordering are non-perishable items which typically have a long shelf life. If you are not home to accept your order, then depending on the carrier they will either:
Call to arrange another delivery time that same day or next.

Automatically attempt another delivery in the same day.

Leave a note on your door or mailbox with instructions to pick it up at their nearest drop off point, such as Shoppers Drug Mart.
Do you offer discounts on large purchases?

Yes, simply fill out this form and place your first order with a value of over $300, then you will automatically qualify for our Business volume discount pricing tier. After your first order, you will see a new price when logged into your Qualifirst account which is lower then both the Regular Price and Member Price by a minimum of 4% and in some cases as much as 32%.