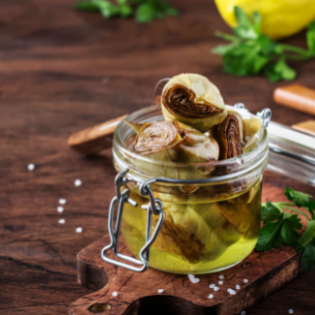 Marinated Vegetables
Jazz up your hors d'oeuvres, appetizers, and all kinds of main dishes with flavourful marinated vegetables. They range from convenient sizes for small-scale establishments to large ones for large-scale food services, all procured from authentic sources around the world.
From rare and decadent winter truffles and Italian black truffle paste used in rich risotto, to savoury sundried tomatoes for a sweet saltiness, these marinated vegetables give your dishes a wow factor like nothing else.





Actual date will be added here.
In-Stock at our Toronto and Vancouver Locations.
Next Day Delivery in GTA and Metro Vancouver.
FREE DELIVERY ON ORDERS OVER $50.