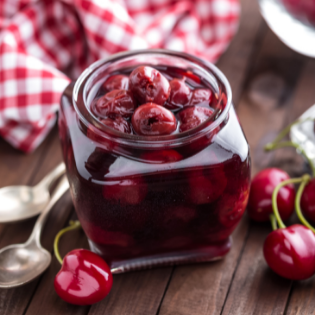 In Syrup, Sweet, Candied
Explore renowned ingredients in syrup, sweet, and candied forms. Faugier Chestnut Spread, an irresistible dessert of its own, can serve as divine fillings for your pastries and other baked goods. Make your mocktails and cocktails noteworthy with tempting Guinettes Cherries, Amarena Cherries, Yellow Cherries, and plenty more!
These intensely flavoured premium products in syrup, sweet, and candied forms are great for your sweet or savoury courses, all carefully curated by our fine food experts to ensure impressive feedback from every diner who visits your restaurant. Your customers come back again and again.
In-Stock at our Toronto and Vancouver Locations.
Next Day Delivery in GTA and Metro Vancouver.
FREE DELIVERY ON ORDERS OVER $50.

Browse the catalog on your mobile device.
Enter your email address below and receive the exclusive link!