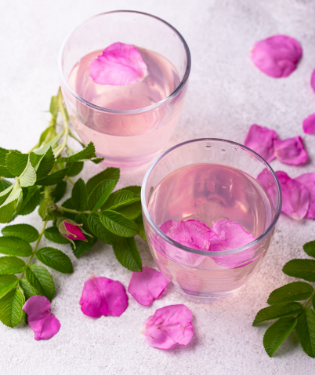 Mixers & Floral Waters
Drink mixers (cordials) and floral waters are delicious additions to cocktails and mocktails, but also have a place in creative baked goods, appetizers, and main courses. Explore your creativity in the kitchen and set your customers' tastebuds free!
Delight the senses with colours and smells that leave your customers asking for more. Try something unique, like all-natural Rose Blossom Water, a staple in Persian cuisine. Or try Wild Hibiscus B'Lure Flower Extract to add a delicate floral sweetness and gorgeous colour to sparkling wine, water, and fruit juice.
Looking for another way to sweeten your drinks? Explore this carefully curated selection of liquid sweeteners.