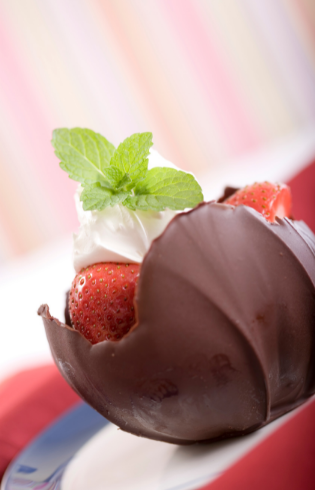 Chocolate Shells & Cups
Bring your most imaginative creations to life with these fun-sized, versatile tart shells and mignardise cups from La Rose Noire, Michel Cluizel and Keller! Shapes vary widely from cubes, spheres, cylinders and more!
A high-quality yet subtle flavour makes these shells and cups exceptional vessels for housing your most flavourful creations, with filling options ranging from fresh fruits to creamy ricotta or sweet strawberry mousse.
Note that chocolates are in the refrigerated category as they are meltable, and as such will need to be treated as a temperature-sensitive product during the summer months.