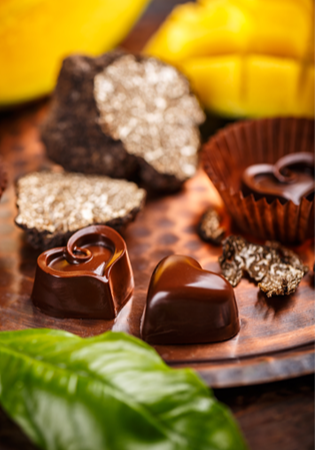 Chocolate Couverture & Coating
Indulge in the rich and luxurious taste of our high-quality chocolate couvertures! Made from high quality cocoa beans sourced from around the world, these couvertures are crafted with precision and care to deliver an unparalleled chocolate experience. Our range includes a variety of Dark Chocolate Couvertures, Milk Chocolate Couvertures and White Chocolate Couvertures, each with its own unique flavour profile and texture. Perfect for use in chocolate making, baking, or as a dessert garnish, our couvertures are sure to impress even the most discerning chocolate lovers. Whether you choose to use the reputable Belgian Callebaut brand or Michel Cluizel premium plantation chocolates, both pastry chefs and home chefs alike are sure to be pleased.
Note that chocolates are in the refrigerated category as they are meltable, and as such will need to be treated as a temperature-sensitive product during the summer months.


Search results for 'kayambe'