African Black Soap (Non Food) - 454 g Czaviar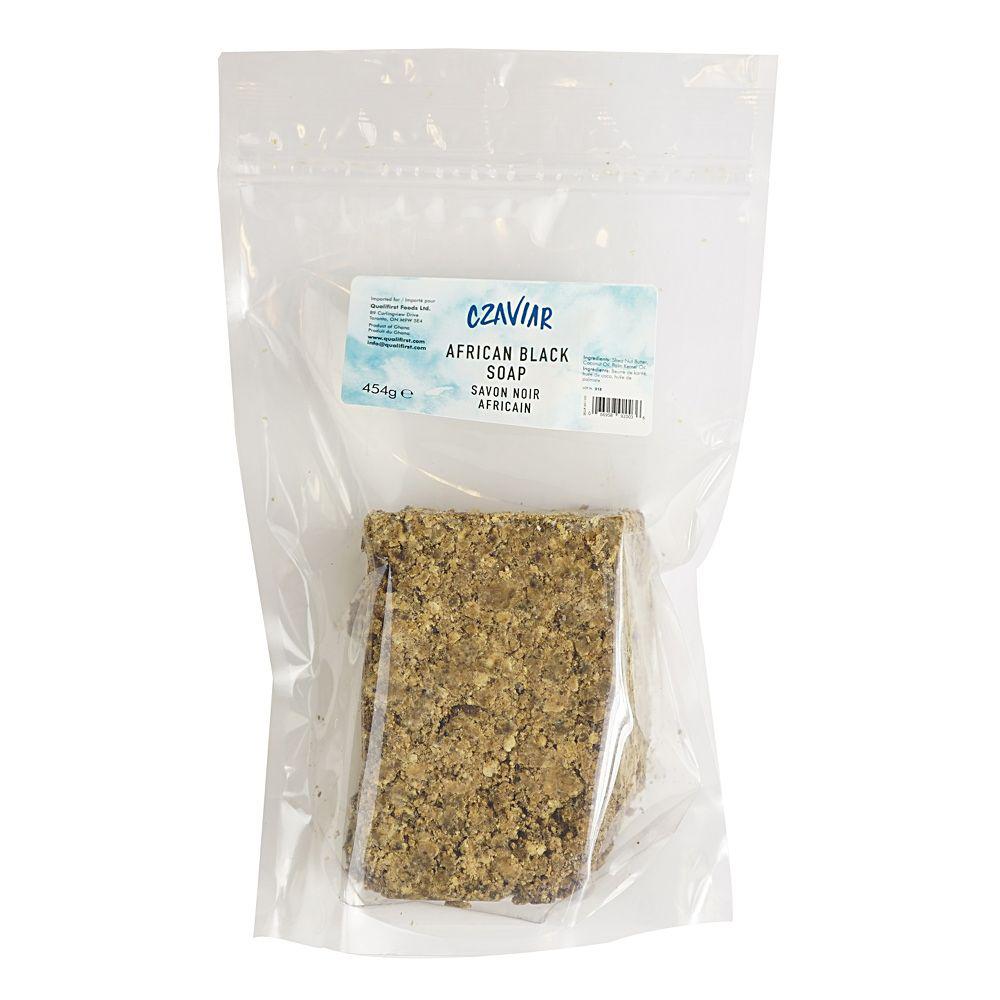 African Black Soap (Non Food) - 454 g Czaviar
African black soap, a cherished ingredient in beauty, praised for its ultra-healing properties. Countless consider it a miracle worker for their skin. African black soap is a type of natural, hand-made soap that's ideal for those with oily or acneic skin types, though ours contains moisturizing properties that are beneficial for severely dry skin.
Origin:

Ghana

More than 60 Years of Specialty Food Sourcing Experience

Trusted By Over 2,500 Establishments Across Canada
This combination does not exist.
Ingredients
Shea Nut Butter, coconut oil, palm kernel oil
SKIN CARE – African Black Soap is a high quality skin care product that you are going to want to get your hands on. This is the ultimate soap for all of your skin care needs. Hyperpigmentation, stretch marks, acne, and more! Achieve flawless skin with just one bar.

PLANT BASED – Our beautiful African Black Soap is handmade with plant based ingredients in Africa. It has natural ingredients which make a fantastic alternative to cleansers made with chemicals. Authentic and perfect to use on hands, face and body.

OILY AND DRY – African Black Soap is a one soap that suits all. Whether you have dry, sensitive, oily or combination skin, this is the right soap for you. The natural plant based ingredients ensure a fragrance free product and also helps to balance the natural oils your skin produces. It does not strip you of your natural oils or add any excess.

MOISTURIZING – Looking to add moisture to your daily skin care routine? Look no further. African Black Soap is made with shea butter, coconut oil and palm kernel oil. The shea butter is a key ingredient in soothing skin and relieving itchiness. Coconut oil and palm kernel oil are the ingredients that ensure your skin soaks up moisture.

HOW TO USE – With African Black Soap being real and natural, it has a rough texture. This makes it an ideal soap for exfoliation. Apply the soap directly to your skin gently to exfoliate or rub the bar between your hands for more of a liquid wash. Rinse off with warm water and experience the natural hydrating effects of our beautiful African Black Soap.
You May Also Like
Suggested products will appear in this section.
Once the user has seen at least one product this snippet will be visible.
Wholesale Pricing

Create a Business Account with us to receive access to wholesale pricing, with instant wholesale approval on orders reaching our low minimum!

Learn More & Sign Up!