Bottle Glass (Boston) with Cap 12 ct Royal Command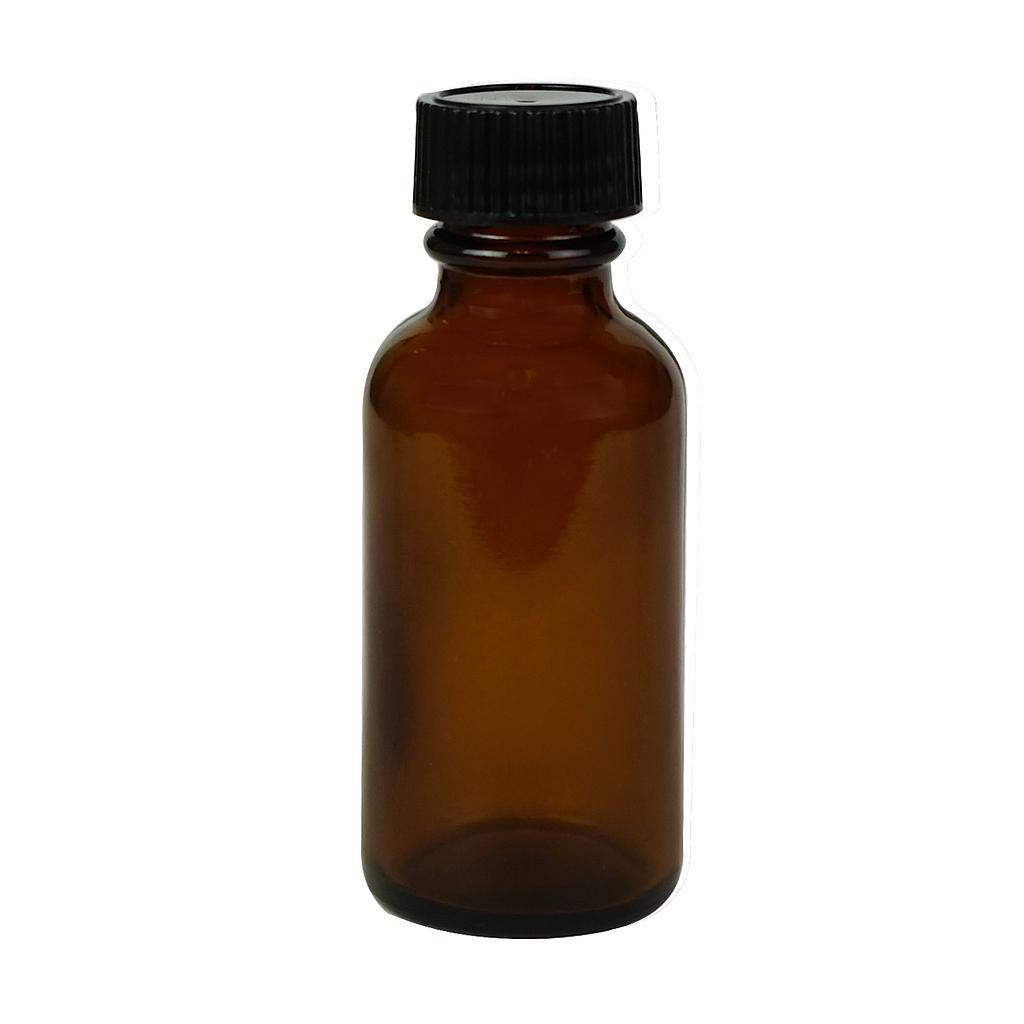 Bottle Glass (Boston) with Cap 12 ct Royal Command
SKU:

290270-12

|

Royal Command
Boston Round Glass Amber Bottles with Poly Seal CapsPerfect for packaging essential oils, perfumes, soaps, shampoos, or other harsh liquids.The Royal Command brand philosophy is quite simple: offer our customers an assortment of deliciously wholesome, purely authentic, fine products and ingredients, in a convenient, easy-to-work-with size, procured from the best source in the world. Every ingredient in our line has been sourced with this philosophy in mind. What does this mean for our customers? It means you can be assured that every Royal Command product exceeds your expectations. It means that every Royal Command product is authentically sourced, tastes better, and offers greater health benefits than the heavily processed alternatives available from mass producers.We seek to source and deliver authentic, wholesome ingredients offering healthful alternatives for every cooking style. We recognize our customers are bombarded with options, and we strive to simplify their purchase by delivering unsurpassed quality at the best possible price.

More than 60 Years of Specialty Food Sourcing Experience

Trusted By Over 2,500 Establishments Across Canada
This combination does not exist.
PERFECT FOR LIGHT SENSITIVE PRODUCTS – An essential for Essential Oils! Amber glass provides a protection for oils stored inside these bottles from the sun's harmful UV rays. If you're mixing your own DIY essential oil blends these are the perfect bottles to properly store them.

REUSABLE – These durable glass bottles are easy to clean and refill to be used again and again. All parts of the bottle are BPA free.

PREMIUM PACKAGING – When you put so much effort into sourcing or developing the perfect product, you want customers to see it in it's best light. This is why selecting the right packaging is so important. Impress your customers with a high quality glass bottle when packaging your next liquid product.

CONVENIENT SIZING – These bottles are perfect for essential oils, perfume oils, soaps, and other liquids. By storing them in these small bottles you'll be able to take your daily essentials on the go in your pockets, purse, or even in your car.

LEAK RESISTANT – Storing and transporting your liquid products can become troublesome. By choosing bottles such as these with sturdy leak resistant caps, you can rest assured that your product will arrive at its destination in one piece.
Perfect for packaging essential oils, perfumes, soaps, shampoos, or other harsh liquids, Royal Command Boston Round Glass Amber Bottles with Poly Seal Caps 1oz (30mL) - 12 Pack are leak resistent, reusable, and great for light sensitive products! They come in a convenient size, so that you can store the liquid you need while using just the right amount of space.
You May Also Like
Suggested products will appear in this section.
Once the user has seen at least one product this snippet will be visible.
Wholesale Pricing

Create a Business Account with us to receive access to wholesale pricing, with instant wholesale approval on orders reaching our low minimum!

Learn More & Sign Up!